Ma Minh Cam of Vietnam Leads Team to First Place Finish in PBA Tournament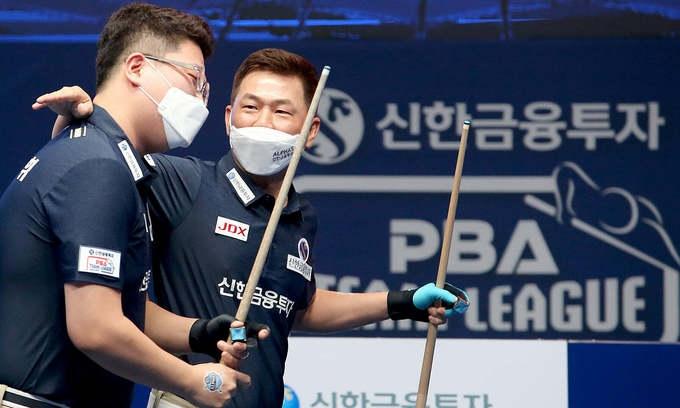 Ma Minh Cam and teammates finished first at the Professional Billiards Association (PBA) Team League 2020-2021 that wrapped up in South Korea September 14.
A total of six teams, each with five-seven cueists, competed in the five-day tournament held behind closed doors. The 45-year-old player Cam was playing for the Alphas team, alongside South Korea's Jun-ju Shin and Ga-young Kim.
Cam's team had a strong start finishing in first place after the first three days, but lost 0-4 to Raon team on the fourth day, reducing their chances to win the championship, since they could have lost by score differences if they ended up tying with the first place team with seven points.
Shinhan Investment team's top rival team competing for the championship, Raon, unexpectedly lost 1-4 to SK rent-a-car team on the last day of the competition.
The team finished its sixth and last round with a 3-3 draw against a third ranked rival team, Heroes, which helped Cam's team to scoop the first place with eight points, winning a cash prize of around $85,000 and boosting him to third place afterward in the PBA's world rankings.
In the most recent results, Vietnamese players across both major 3-cushion organizations - the UMB and the PBA - have been victorious. Check out the recent win of Mai's fellow countryman Ngo Dinh Nai who took first in a recent UMB event.